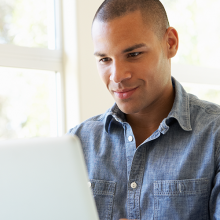 In early April 2020, participants will receive their 2019 Pension Summary of Earnings. The summaries include all reportable earnings received by the SAG-Producers Pension Plan during 2019 for work performed under a Screen Actors Guild contract along with earned pension credits and vesting status. To view your summary, log in to your Benefits Manager and go to Annual Statements, Summary of Earnings.
How to view your earnings online
If you are looking for your 2019 SAG-AFTRA Health Plan earnings, watch this short video to learn how to view this information online, using your Benefits Manager: 
How to get help
If you have questions about your summary, we encourage you to review the About Your Pension Summary of Earnings and Frequently Asked Questions documents. If you need further assistance, use our contact form or call us at (800) 777-4013.