Download a Pension Application packet.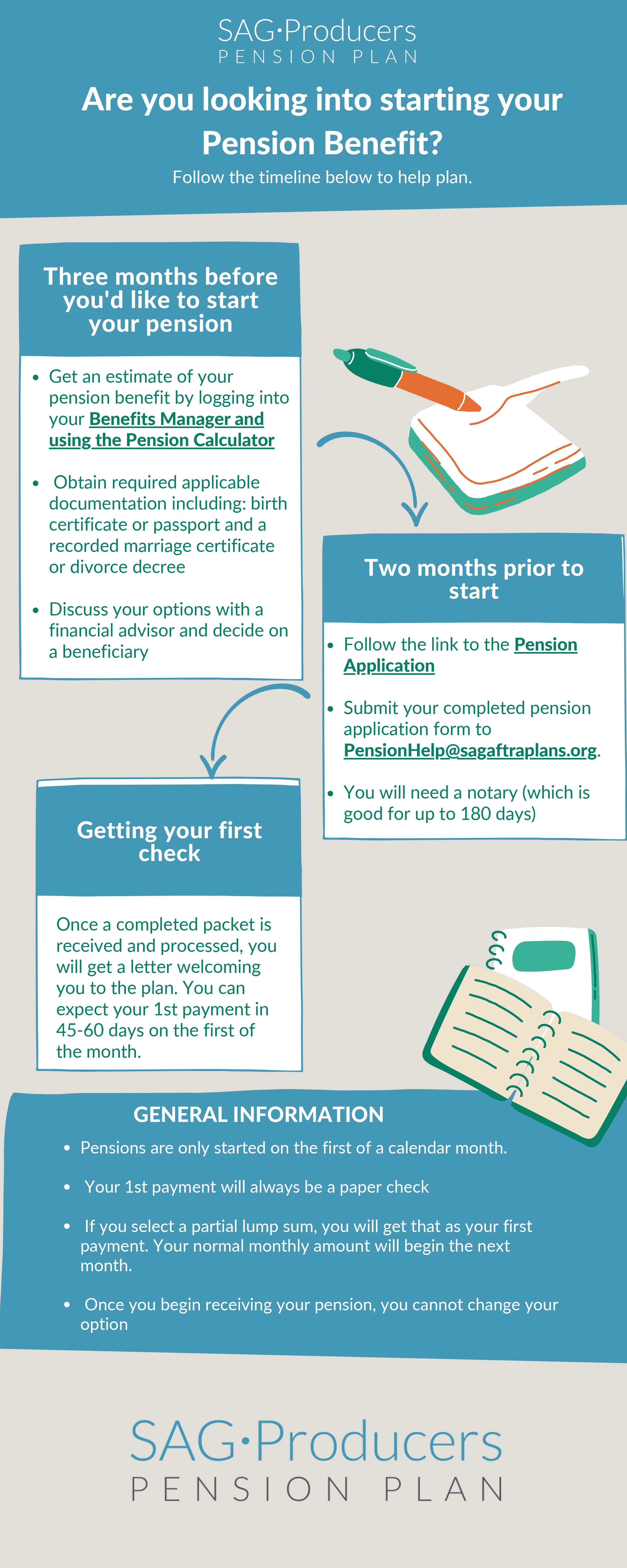 How to apply for benefits
When you decide you would like to begin receiving your pension benefits, be sure to contact the Plan promptly and apply for benefits. Your pension application process will not begin until your completed application has been received by the Plan. Payments cannot begin before the completed application and all other required forms and documents have been received. The Plan has a general rule that it will not pay benefits for any months before you apply. Unless you notify the Plan, we will assume that you are still working so that pension benefits are not yet payable to you. If you retire but delay filing, you may lose benefits for the months of delay. 
When you request an application from the Plan, you can also obtain information about your Pension Credits, benefits, options and any other information which will help you to make your decisions and complete the application. Application and other pension forms are also available on the Plan's website. 
Along with your application, you must provide a copy of your birth certificate or other proof of your date of birth. If you are married, a copy of your recorded marriage certificate must be provided. If you are applying for the 50% Joint and Survivor Pension, your spouse's or partner's birth certificate must also be submitted. If you are applying for the 75% or 100% Joint and Survivor Option, your contingent annuitant's birth certificate must be submitted. The Trustees reserve the right to require any additional documentation to substantiate your pension application. 
Application for death benefits 
To make it possible for payments to begin with minimum delay, your spouse or co-annuitant, beneficiary, or a representative should contact the Plan Office as soon as possible after your death. 
The Plan will provide information to properly authorize personal representatives so Plan staff can give your personal representative information about your eligibility and possible benefits due as a result of your death.