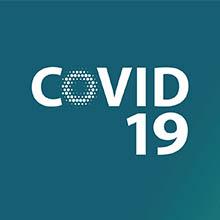 The spread of COVID-19 is a rapidly evolving situation. As your health plan partner, we care about your safety and have elected to provide coverage for testing at no cost sharing to our participants.
When should I consider being tested?
The most common and severe symptoms reported for COVID-19 are a fever, dry cough, shortness of breath and fatigue. If you are experiencing any of these symptoms, contact a medical professional for further direction and practice social distancing until you have been evaluated.
For our senior participants and those with serious chronic medical conditions such as heart disease, diabetes, and lung disease, please practice extra caution and seek immediate attention if you experience any symptoms.
For a more complete list of symptoms, visit CDC.gov.
Is COVID-19 test covered by my health plan?
If you are deemed in medical need of testing by a medical provider, you will not be responsible for the related cost sharing, including co-pays, co-insurance and deductibles related to testing. When your medical provider admits you at reception, they should receive verification that you have no cost sharing. If you are asked to pay a cost sharing, refer your provider to the Health Plan.
Where should I go for a medical evaluation?
Given the highly infectious nature of COVID-19 and temporary quarantines, we encourage participants in a non-emergency situation to seek an evaluation using the LiveHealth Online benefit that allows you to consult with a doctor from the comfort and safety of your home.
What can I do to avoid risk of exposure?
Below are resources from health authorities about how to avoid exposure and transmission of the virus.
For the health and safety of yourself, your family, neighbors and work colleagues we urge you to be safe and vigilant.