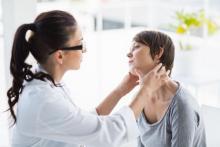 When you need quick relief, your benefits include convenient options to avoid long waits in crowded emergency rooms.
Urgent Care: Local, Low-cost, Low-wait
Most urgent care centers offer excellent minor injury and illness care such as:
* Sprains, strains and broken bones (X-ray onsite)
* Cuts that may need stitches or repair
* Complications from asthma, diabetes or infections
* Abdominal pain, diarrhea, vomiting and other flu-like symptoms
Urgent care facilities typically have shorter wait times, and your out-of-pocket costs will generally be lower than if you visit an emergency room. If you have never visited your local urgent care, do your research ahead of time.
Call your local center and ask:
* Do you accept my insurance?
* Do you have a physician onsite that is trained in emergency care?
* What type of lab services and testing do you offer onsite?
* Do you offer onsite X-rays, EKG and other diagnostic equipment?
* On average, what are your patients' wait time for care?
* What are your hours of operation?
A quality urgent care center is a great alternative for getting the timely care you need for yourself and your family.