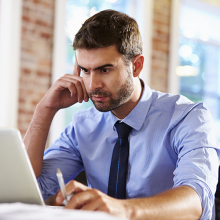 Recently, Anthem, Inc. reached a settlement in a class action suit relating to the 2015 cyber attack against the company. If you were covered under the SAG-Producers Health Plan prior to the merger, January 1, 2017, you may have already received a notice from Kurtzman Carson Consultants (KCC), the third-party settlement administrator responsible for administering the benefits of the settlement to settlement class members. The funds in the $115 million settlement have been divided to pay out-of-pocket costs incurred due to the cyber attack, provide two years of credit monitoring and identity protection services, and allow those who already have credit monitoring services to submit a claim to receive alternative compensation up to $36.
Please note that prior to the merger of the two health plans, AFTRA Health Fund participants received coverage through Cigna and likely are not part of this settlement, unless they had dual coverage with the SAG-Producers Health Plan or other Anthem health plan.
If you have not received a notice from KCC or would like updated information about the settlement, please visit DataBreach-Settlement.com.