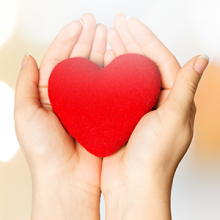 When a natural disaster hits, your health and well being, and that of your family, are our top concern. If you are in an area recently impacted by a natural disaster, the following frequently asked questions might provide important information you need.
I have questions about my benefits or claims. How can I get assistance?
Our Participant Services representatives are here to help. Please call (800) 777-4013, 6:00am to 5:00pm PST, or log in to your Benefits Manager and use the Message Center to send us an email. 
Do you live in an area impacted by the hurricanes of 2017 or want to help those who were? The union has put together a list of resources for those in hurricane-impacted areas, as well as information on organizations making a difference for those looking to make donations. 
I need emergency medical care. What is my benefit? 
Emergency treatment at in-network and out-of-network hospitals is covered within 72 hours after an accident or within 24 hours of a sudden and serious illness.
What if the hospital is out-of-network?
Emergency medical treatment and admissions are covered at the in-network benefit level. If in doubt, call us at (800) 777-4013. If possible, you or the hospital should notify Anthem Blue Cross within 48 hours of an emergency admission at (800) 274-7767.
I need emotional/mental health support. Who can I speak with?
Your coverage for mental health and emotional support is provided through Beacon Health Options and their network of providers. Please contact Beacon Health at (866) 277-5383 or visit the Beacon Health Options website.
I'm out of medication and already placed an order with Express Scripts home delivery pharmacy. How can I get an immediate supply? 
If you are out of medication and have placed an order with Express Scripts home delivery pharmacy and Express Scripts indicates it has shipped, Express Scripts can process up to a seven-day supply of medication (called a "local supply override") through a retail pharmacy. Please contact Express Scripts at (800) 903-4728 for assistance. 
Don't forget your prescription medications while planning for severe weather or a natural disaster.
What if I did not receive my Express Scripts home delivery order due to a natural disaster?
Express Scripts replaces lost or damaged home delivery prescriptions. You will not be charged a copay or shipping costs for the replacement prescription upon confirmation by Express Scripts that the order was lost or damaged. Please contact Express Scripts at (800) 903-4728 for assistance.
I had to leave my home.  Can Express Scripts home delivery ship to my temporary address?
Yes. Express Scripts home delivery pharmacy orders can be shipped to a temporary, alternate address. If you need to have your prescription redirected, please call the Express Scripts patient care contact center at (800) 903-4728 and request your order be mailed to a temporary address. This applies to new orders, refills of existing prescriptions on file with Express Scripts and, in some instances, orders already placed. 
What if I'm in a shelter and don't have a temporary address to receive my order by mail?
If you are unable to receive your medications by mail, Express Scripts can transfer your prescription to a retail pharmacy for dispensing. Have your retail pharmacy contact the Express Scripts Pharmacy Help Desk at (800) 922-1557 for assistance.
Please do not hesitate to contact us if you have any additional questions or concerns regarding your benefits.