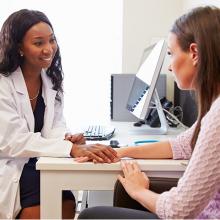 Lab work is an important part of your overall health care. Tests and screenings can provide an important baseline to measure your health and wellness, and can help identify warning signs as they arise.
However, not all lab work is covered by the Plan. If your doctor suggests that you need lab work, it is important to ask two very important questions.
1. Are these tests covered by my insurance? 

Tests that are not medically necessary, including some types of genetic testing, may not be covered. If the test is not covered by the Plan, you could be left with a hefty bill to pay. If in doubt, contact the Plan to request prior authorization and find out whether it will be covered.  
2. Is the lab in my network? 

Don't assume that all labs are in-network, even if you are referred by an in-network doctor. Lab work done at an out-of-network lab costs you and the Plan a lot more money. Contact the lab by phone or look them up in the BlueCard PPO database to make sure they are part of our network prior to your test.
Don't be caught off guard by the cost of lab work.
Find in-network labs near you in the BlueCard PPO Database.
Contact the Plan to learn if your lab test is covered or to receive prior authorization by calling (800) 777-4013.